The view of the Big Horn Mountains and the charming downtown sets the scene for your barn wedding or special event.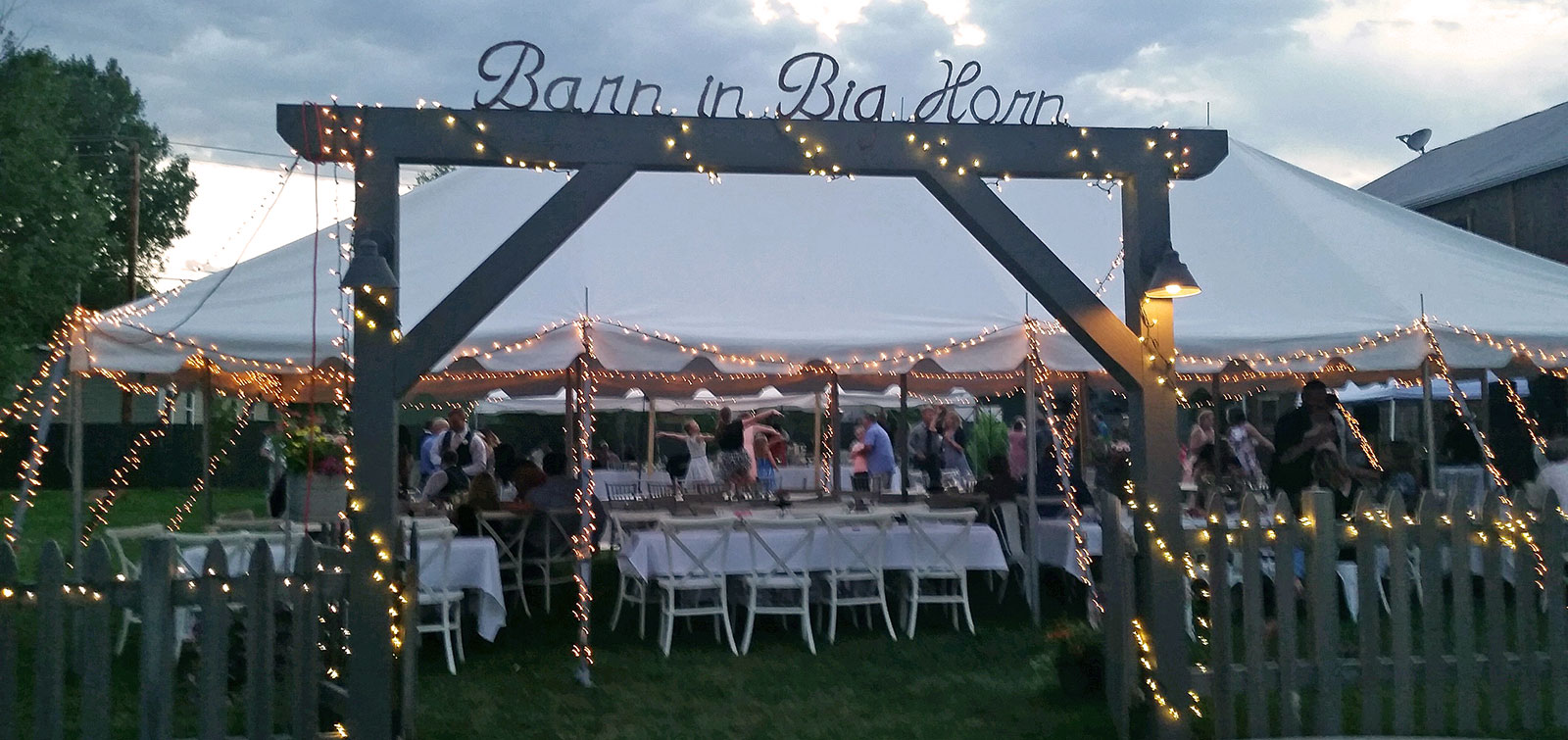 Our on-site wedding and event staff will help you to design the perfect wedding or event.
The Barn offers many unique and classic yet modern features to showcase your event.


All part of a family business that has continuously owned the property since 1882! The Mercantile and the Barn offer a 19th century setting very similar to how it looked when the original proprietors established the business. The Big Horn Mercantile was established in 1882 by Charles W. Skinner and John Sackett. In 1887 the Sackett interest was purchased by C.W. Skinner. The property has remained in the Skinner/Harper family since the beginning of the original business.  On the site now occupied by the Barn, Mr. Skinner built a "barn" to store goods for the Mercantile.  The building, constructed in 1885 from lumber cut on the Skinner sawmill, was dismantled in the spring of 2015 which was its 130th anniversary, to make way for the Barn in Big Horn. After removing the original square nails and thoroughly cleaning the boards nearly all the old boards were reclaimed and used in the new construction of the barn. As you visit the barn look close to see that the square nails, old windows, and doors have been reused for decorative purposes in both inside and outside.